It's finally summer and at Crunchfish, we're enjoying it to the fullest. That being said, we're still very much performing according to plan. During summer time, students from the universities nearby are also given a taste of the career possibilities given through their respective educations. Crunchfish is happy to have welcomed two new employees onboard throughout the summer months; Felicia Hanserup and Lukas Andersson. In this interview, you'll get to know our summer employees a little better.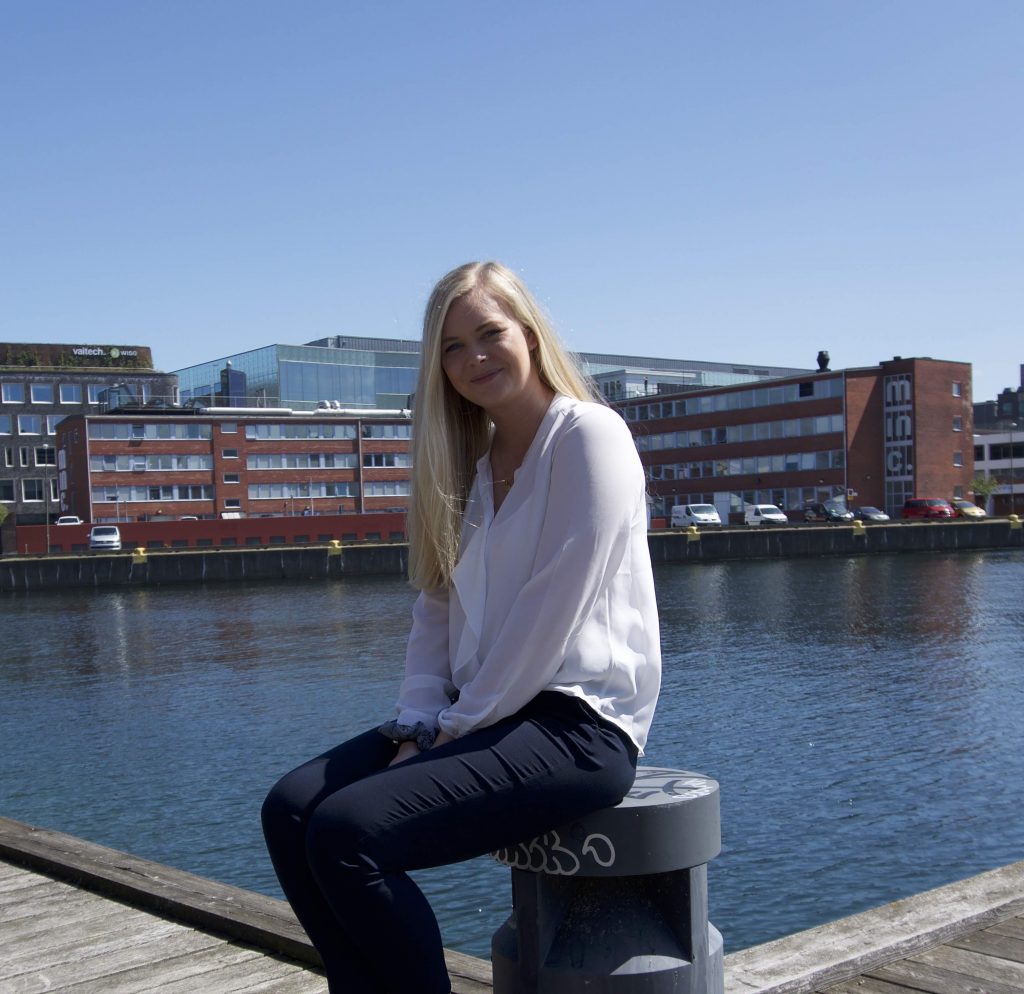 Felicia Hanserup
"I study an M.Sc. in Engineering, Information and Communication at Lund University and I'm specialised in usability and design. At Crunchfish, I'm currently working with user experience and am involved in projects related to our gesture interaction demos. For instance, I have constructed a tutorial which will be used to introduce and educate people in Crunchfish's gestures and how to use them. The whole area of usability and user experience (UX) is very interesting, so it's a pleasure to take advantage of knowledge I've gotten through my studies and work directly in those areas at Crunchfish. I'm also involved with my institution throughout the summer as I am working at Crunchfish through a trainee course run by the university."
What experiences have you gathered so far? Has anything surprised you?
The open atmosphere is joyful. It's crystal clear that Crunchfish has a highly competent team where each individual has his or her own specialities, but what's more important is that I've been invited to the team and gotten new experiences from everyone. The team is extremely helpful.
What makes Crunchfish an attractive employer?
Crunchfish is an open workplace where you are welcome to explore all possibilities in a playful and passionate way. I believe our team would be further strengthened through diversification and I hope to be joined by additional talented women in the future.
Finally – could you please share some non-work-related interests?
I have an active lifestyle and like to dance, and I also run dance courses. Apart from that, I am an expert in rope-skipping and have successfully competed on international level.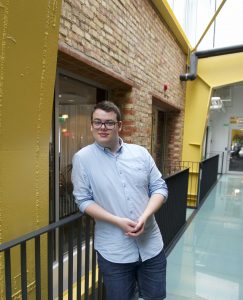 Lukas Andersson
"I'm studying to become a technical artist at Blekinge Institute of Technology in Karlskrona, which is an education specialised to work as a bridge between developers and graphical artists. At Crunchfish, I'm helping out the team in designing content for the demos. I have also helped the Blippit team in taking their Augmented Reality (AR) marketing project from an app to a browser."
What's your previous experience from AR?
I have no previous experience from AR, but I own a VR headset and work regularly in the Unity platform. There are naturally some major similarities between VR and AR, and I am of course very interested in the field.
What's been challenging so far, and what will you bring to Karlskrona?
It's been a challenge to change mindset from making fun games into working with a technology with serious areas of use. I'll bring new animation skills back to campus, and also new experiences in how to make animations more intuitive.
How did you get in contact with Crunchfish?
I'm born and raised closely to Malmö and my father has been involved in a couple of Crunchfish's patents. It's fun that the second generation in the Andersson family is already involved in Crunchfish!
Finally – what makes you a great asset as an employee?
I'm a social person that is very curious. I am interested in how technology works and also in how I can develop it. Further, I find my inspiration in others. I am thus a natural team player and I feel most welcomed at Crunchfish.
If you're looking for your next step in the career and thinking about becoming an employee at Crunchfish, please see our Career page! As an employee of Crunchfish, you become part of a team redefining digital interaction. You get to work with multiple platforms and use computer vision, machine learning and mobile proximity technology to create amazing user experiences for our customers.