Crunchfish provides local two-way interaction solutions for mobile payments. 
We work with mobile payment services, POS terminal suppliers and merchants to help facilitate frictionless mobile payments in any physical environment.
Offline Wallet on V-OS
Secure Element
Crunchfish's patent pending Offline Wallet is a trusted application that runs securely and reliably on V-key's patented virtual secure element V-OS.
The Offline Wallet securely maintains an offline balance that is utilized by the payer for offline transactions. The transactions are cryptographically signed by the payer, assigned to the payee and guaranteed as they are checked and debited against the offline balance. The payee verifies the Guaranteed Offline Payments (GOP) in an application running on a mobile or PC, even offline. Transaction logs are settled when either party goes online.
The Offline Wallet is an exceptionally configurable solution that complements any type of digital payment service regardless of settlement rail, e.g. EMV, instant payment, central bank digital currency or closed-loop wallet. The offline balance may be facilitated in multiple ways, e.g. by pre-authorization, sub-wallet or credit.
The offline transaction may be communicated using any type of proximity interaction, e.g. QR, NFC, Bluetooth or Ultrasound and the merchant may use any type of device to verify the Guaranteed Offline Payments, e.g. a mobile app, a PC or a POS terminal. This provides an unprecedented flexibility to provide offline payments for digital payment services to the market.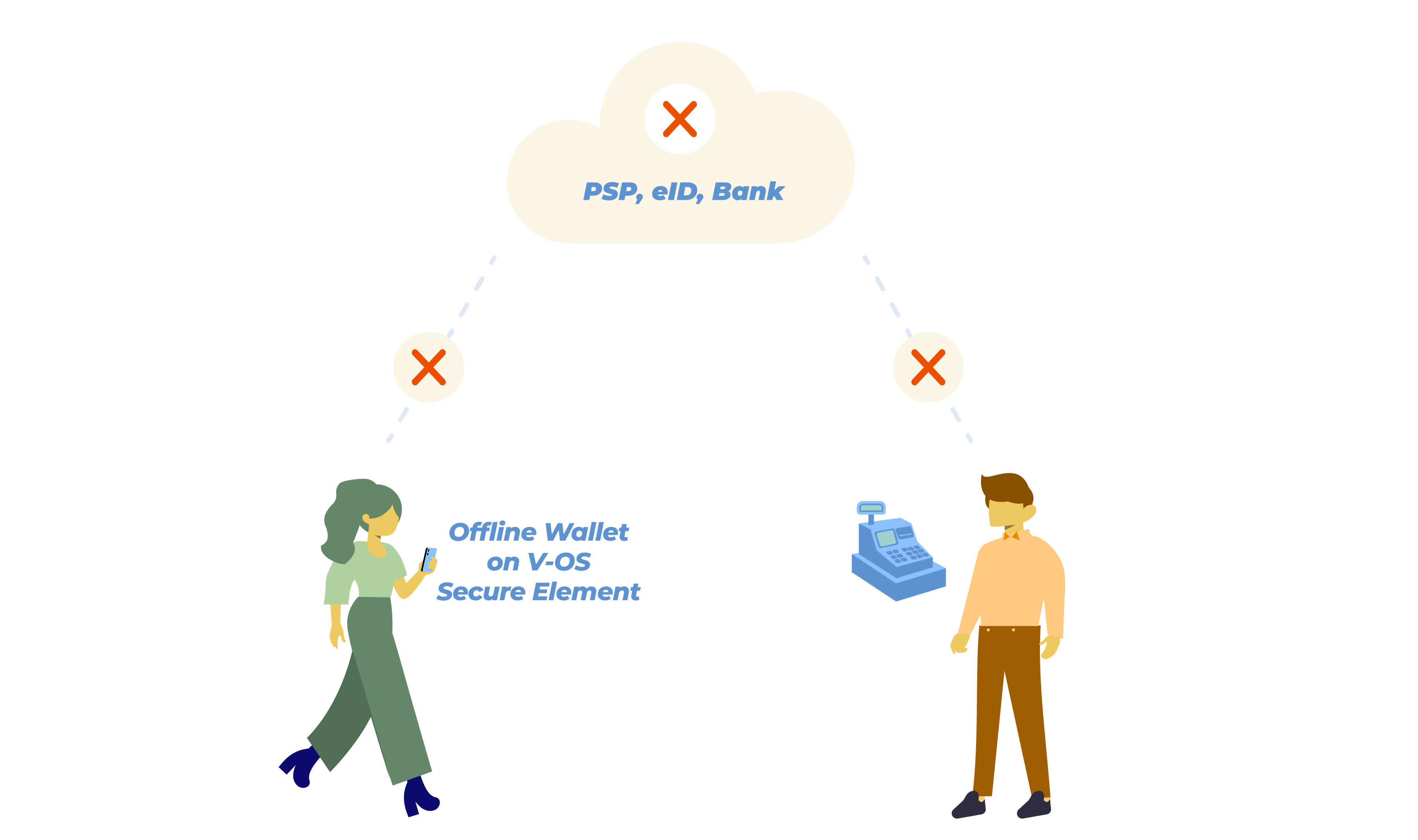 Proxilink
Proxilink is a software technology that provides merchants with a smarter, more reliable mobile payment solution. Proxilink creates a local, bi-directional link between the customer's mobile payment app and merchant when the customer comes within a defined proximity to the Point of Sales terminal.
Proxilink customers: We work with mobile payment service providers, POS terminal suppliers and merchants to help facilitate frictionless mobile payments in any physical environment.
Uninterrupted Transactions: This two-way local connection enables seamless mobile payments in a physical environment that will always work in the exact moment of transaction.
Identify your customers earlier: Our Proxilink technology also allows merchants to identify customers before the payment phase, which helps merchants to increase cross selling opportunities, automate usage of customer loyalty programs and discount coupons, provide targeted exclusive deals, enable relevant in-store marketing, mobile ordering, pre-payment, and more.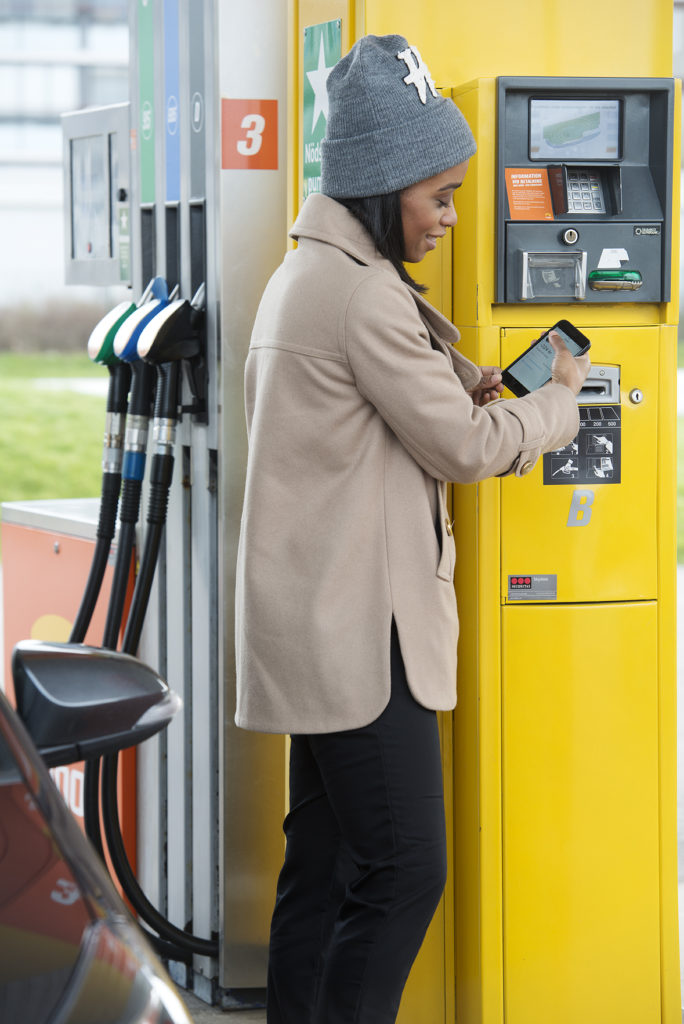 Blippit
Blippit is a plug-n-play app terminal that connects to Android and Windows cash registers in order to enable mobile payment functionality.
With Blippit, a transaction is initiated through a Blipp, when the customer places their mobile phone a couple centimeters away from the Blippit app terminal. The terminal supports both account to account payments as well as mobile wallets. 
Blippit transactions make for a more seamless transaction than with QR codes and a cleaner transaction than with traditional card terminals because customers authorise payments on their own mobile phones, not by punching in a code on a terminal. 
The app terminal enables the same type of customer identification advantages as Proxilink and also supports Offline capability.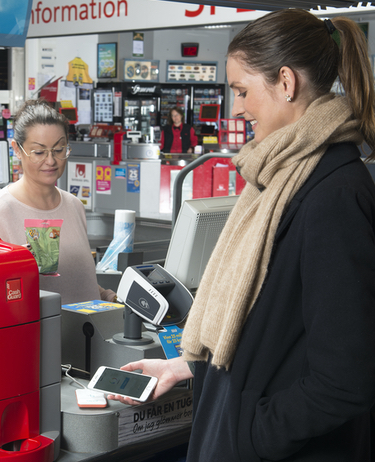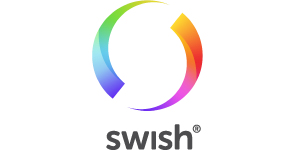 "Blippit's solution will make Swish more accessible as a payment option in physical stores while creating the scope for further growth."
Anders Edlund
Business Development Manager
Getswish AB

"Together with Crunchfish we can offer an efficient and seamless handling of coupons and payments and make the shopping experience better for customers"
Pontus Ellefsson
CEO
ClearOn

"Crunchfish's proximity solution holds several interesting possibilities: share your experience of the visit, give recommendations to friends, get offers based on what you've bought before, and a super-easy way to split a bill."
Victor Sandberg
CEO
pej AB
Technology
Crunchfish's mobile proximity technology includes an app terminal and related app, terminal and app server software. Our SDK (software development kit) can be integrated in any mobile iOS or Android application and is provided in order for app developers to enable the mobile payment service in their apps. Bluetooth is the primary communication medium in the solution since we believe that the interactive experience should be the same regardless of whether you use an Android or Apple device.
A total mobile payment and coupon management solution including Crunchfish's hardware and software technologies is provided to the market by Blippit AB. Blippit serves as a link between consumers and retail payment services without the retailer having to own its own apps, payment processors or point of sale systems.
Patents
Crunchfish has 24 unique innovations that have been granted patents. Within mobile proximity technology there are 19 unique inventions of which 13 have been granted. In total, Crunchfish has 61 active patents and patent applications, counting all country specific applications.
Get started
Blippit provides and promotes Crunchfish Proximity's technology to the market as part of a total solution for Mobile payment and coupon management. If you manage a store, are a retailer, a supplier to grocery stores or have an interest to learn more about our mobile commerce solution, please make contact.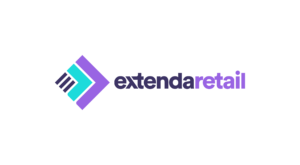 Extenda Retail inspires retailers to go further. Through pure, game-changing software, which helps retailers grow their business and optimize their customers' experience. The extensive portfolio of software includes retail ERP, Point-Of-Sale, Self-Check-Out, Self-Scan, Scan & Go, Warehouse Management, Customer Loyalty, and Pharmacy solutions. With almost 40 years as an industry leader in retail software development, hundreds of retail chains in over 36 countries across the globe utilize solutions by Extenda Retail.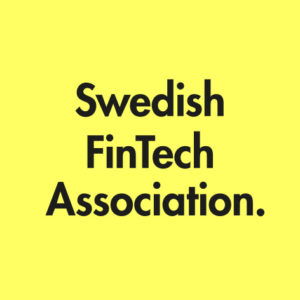 Crunchfish is a member of the Swedish FinTech Association, an industry association for the Swedish FinTech companies. Their mission is to gather the Swedish FinTech community to create impact.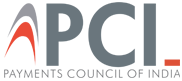 Crunchfish is a member of the Payments Council of India (PCI). PCI is an interest organization created by a large number of companies operating in the payment and Fintech sectors in India, with the aim of representing members' interests in cross-sectoral issues.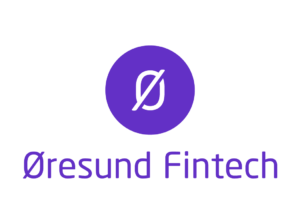 Crunchfish is a member of Øresund Fintech, a forum to showcase financial technology skills and expertise in our region and create conditions for new enterprises and faster growth.