Digital Cash Partners
By cooperating with partners within complementing fields of technology, Crunchfish opens up marketing channels, new geographical markets and strategic customer segments. We have defined an ecosystem for Digital Cash Partners with the purpose to quickly scale up sales and get a global spread of Digital Cash Wallets.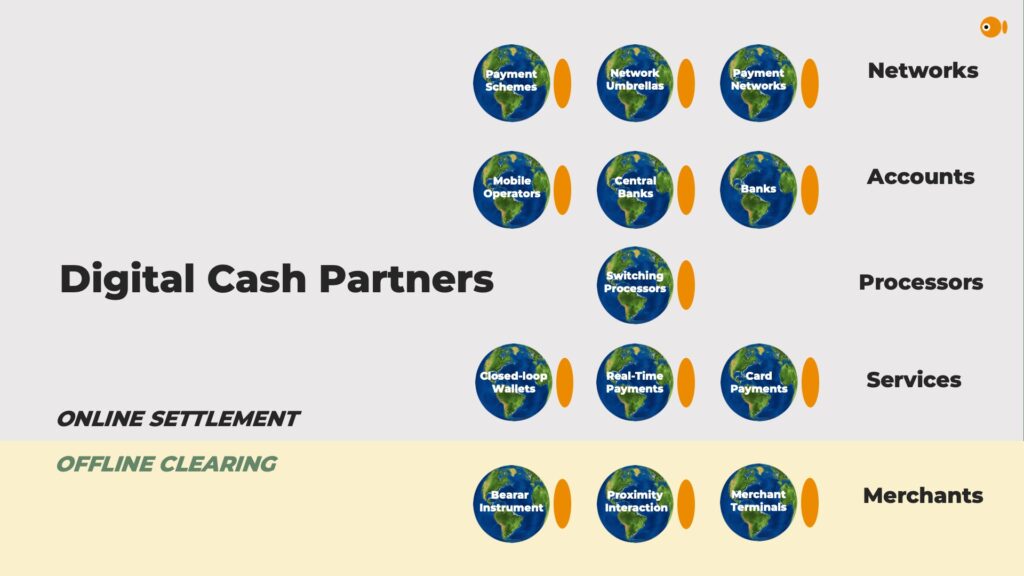 Digital Cash Partners in place:

#1 – V-Key
developing V-OS, the world's first virtual Secure Element for Payment Apps.

#2 – neoEYED
working within the field of security through Behavioral Biometrics in Payment Apps.

#3 – eCurrency
providing CBDC digital currency security systems for Central Banks.

#4 – DigitSecure
delivering a PCI-certified, international card networks compliant, SoftPOS for Merchant Terminals.
#5 – Taisys Technologies
delivering Thin SIM technology enabling Digital Cash on feature phone's Payment Apps.