Crunchfish pursues its initial Digital Cash patent application
Crunchfish has received the International Search Report of its initial Digital Cash patent application and decided to request an International Preliminary Examination of patentability. The patent application will become publicly available on July 29th, 2021, 18 months after the original filing date.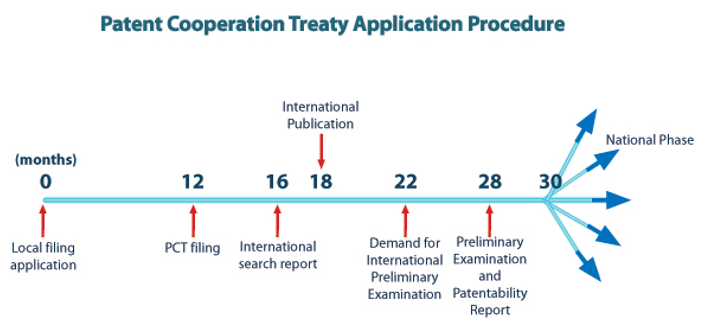 A PCT application has either one or two phases. First, a mandatory international search is carried out (phase I), which results in an International Search Report (ISR). This has now been issued for Crunchfish's initial Digital Cash patent application with international patent application number PCT/SE2020/051251.
Based on the report Crunchfish has decided to continue the process by demanding an International Preliminary Examination (phase II), with the aim of getting an International Preliminary Report on Patentability (IPRP Chapter II), before this patent application enters the National Phase, where each country applies its own patent law in the final examination. An alternative for Crunchfish would have been to abandon the application before International Publication 18 months after the initial filing on July 29th, 2021. In addition to this initial application, Crunchfish has six additional patent applications related to Digital Cash which have not been examined yet.
The Patent Cooperation Treaty (PCT) is an international agreement allowing inventors to file a single application in one language and get an international filing date. That means the application is considered as filed in all the PCT contracting states, more than 150, on that date. A PCT application itself does not lead to a patent, rather to an international search and a written opinion regarding patentability (novelty, inventive step and industrial applicability). The international search and the written opinion are carried out centrally by a few patent authorities with the authorization to act as International Searching Authority (ISA). The main purpose of filing a PCT application is to get an additional 18 months to decide which countries to nationalize the patent application.

For more information, please contact:
Joachim Samuelsson, CEO of Crunchfish AB
+46 708 46 47 88
joachim.samuelsson@crunchfish.com 

Ulf Rogius Svensson, IR & Marketing Manager
+46 733 26 81 05
ulf.rogius.svensson@crunchfish.com

Västra Hamnen Corporate Finance AB is the Certified Adviser. Email: ca@vhcorp.se. Telephone +46 40 200 250.

About Crunchfish – crunchfish.com/digitalcash
Crunchfish is a technical pioneer within digital payments with its ground-breaking Digital Cash Wallet using a two-step payment process, first clearing offline followed by online settlement, which makes digital payments robust and independent from the net. Crunchfish Digital Cash Wallet is extremely flexible and may be used with all types of payment services. It is interoperable cross-service/schemes and cross-borders/currencies. It truly delivers the properties of cash, such as instant clearing, offline payments and preserving the payer's integrity, without requiring any changes to the central or commercial banking infrastructure. This enables CBDC to be rolled out fast in any country.
We have also developed Blippit, an app terminal that connects to cash register systems for both online and offline payments and have a patent-pending solution to reduce food waste. Crunchfish also develops gesture control of smart AR glasses for the consumer market.
Crunchfish is listed on Nasdaq First North Growth Market since 2016, with headquarters in Malmö, Sweden and with representation in India.
---